Kaupapa Māori
We are a kaupapa Māori service. We identify with Te Ao Māori values and tikanga, and are sensitive to the needs of whānau Māori. We practice health models such as Te Whare Tapa Whā and offer opportunities for whānau to engage in traditional activities such as rongoā, raranga, waiata and more.

Whānau-centred
Everything we do is designed around the needs of whānau. We promote and protect the parent-child connection and secure attachments. We help parents and caregivers navigate their unique parenting journey.

Whakawhanaungatanga
We take time to get to know each individual and whānau, and foster meaningful relationships. We provide space for others to find connections. We encourage a sense of community and belonging.

Manaakitanga
We treat people with respect and kindness. We create a welcoming place for whānau to feel safe, calm and cared for. We support the mental health and wellbeing of tamariki by enhancing the mana of parents and caregivers, including self worth, confidence and sense of purpose.

Wānanga
We recognise the experience, wisdom, and strength that whānau possess. We share knowledge, skills, strategies, and resources. We facilitate discussion, learning, and peer support towards healing and wellness.
"Thank you for creating such an amazing space where we can come and connect with like-minded wāhine and receive support on our parenting journey. I don't know where I'd be without it."
"I am so grateful to Te Oriori for giving me the opportunity to learn meaningful skills that I can take pride in and share with my community.
You have given me the space to feel like I'm cared for and that I'm important, which helps me to be a better mother, partner, and community member.
Your service has changed my life."
"I love how we can kōrero with the lovely kaimahi if we need further help, to guide me and other parents that might be struggling. How many places can we do this? Not many!
There are so many opportunities to play with our tamariki, do fun activities and connect with other adults and their tamariki.
There is so much aroha and 'It'll be okay'. And we don't have to conform or be anyone else. We can be ourselves."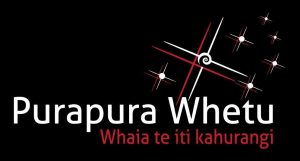 Te Oriori is provided by Purapura Whetu Trust.
All rights reserved 2021.